Gaijin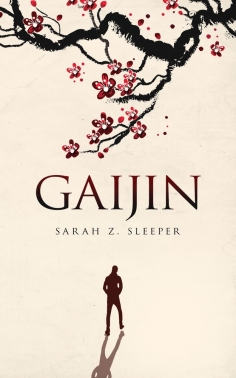 By Sarah Z Sleeper
Published by Running Wild Press
Book clubs... If you'd like Sarah to visit your meeting to discuss Gaijin, either in person or virtually, please contact her via email, szsleep@pacbell.net.

The Japanese word gaijin means "unwelcome foreigner." It's not profanity, but is a slur directed at non-Japanese people in Japan.
Lucy is a budding journalist at Northwestern University and she's obsessed with an exotic new student, Owen Ota, who becomes her lover and her sensei. When he disappears without explanation, she's devastated and sets out to find him.
On her three-month quest across Japan, she finds only snippets of the elegant culture Owen had described. Instead she faces anti-U.S. protests, menacing street thugs and sexist treatment, and she winds up at the base of Mt. Fuji, in the terrifying Suicide Forest. Will she ever find Owen? Will she be driven back to the U.S.? Gaijin is a coming-of-age story about a woman who solves a heartbreaking mystery that alters the trajectory of her life.
Praise for Gaijin
This story of the "unwelcome foreigner" is not an easy one, and it takes an award-winning journalist like Sarah Sleeper to give it the precision, sensitivity, and depth it deserves. The Far East and the Midwest are both on trial as Sleeper investigates the past and present of Japanese-American relations through a haunting, unforgettable story of love lost. Sleeper's prose is full of natural poetry as she explores all the different shades of heartbreak where personal and political intersect.
— Porochista Khakpour, author most recently of Brown Album
Told in lovely prose sprinkled with poetry, Gaijin is a story of love, heartbreak, and self-realization. After traveling halfway around the world in the hope of finding out what happened to her first love, Owen Ota, Lucy must embark on another, more personal quest. A journey of the heart set against the backdrop of a shifting and contradictory landscape.
— Dare DeLano, award-winning author, most recently of Two Cities
Against a backdrop of tea ceremonies, lotus blossoms, haikus, and the gritty reality of the difficult history of American and Japanese relationships, Sarah Sleeper weaves her deftly told story of a young woman's memorable journey toward a greater understanding of the truths that inhabit our complex world. Written with a journalist's eye for detail and a commitment to the truth, Gaijin is an expansive, meaningful debut.
— Karen Osborn, author most recently of the novel The Music Book
A nuanced, subtly written tale that reminds one of those Jamesian cultural clashes between ingenuous Americans and sophisticated foreigners, Sleeper's novel shows us how we are all, at heart, gaijin. A novel particularly relevant in today's highly charged xenophobic era.
— Michael C. White, author of A Beautiful Assassin
In her new life in Japan, Sarah Z. Sleeper's protagonist, Lucy, is a fish out of water, and in over her head at the very same time. A candid, beautifully descriptive map of a young woman's changing emotional landscape.
— Sally J. Pla, award-winning author of The Someday Birds

Gaijin is a captivating story about a young woman's journey to a foreign land to investigate the unsettling disappearance of her Japanese lover. Poetic and exquisite storytelling at its best.
— S. B. Bell, author of The Art of Redemption

Sleeper has crafted a story that shows the various truths that can exist in regards to a place and how they can be contradictory for those who do not truly know a place...If you are looking for a read that shows you how someone's views change through experiences this is a book you should pick up.
— The Nerdy Girl Express

I am not sure I ever in a novel read such a moving description of heartbreak. Perhaps I have red something similar in poems or heard it in songs, but not in a novel. We feel for Lucy.
— English Plus Language
paperback | 244 pages | 9781947041677 | August 6, 2020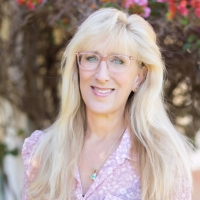 Available Now!