Poetry
Ekphrastic poetry… The words sound intimidating but at their core, they refer to beauty on the page and for your senses. Ekphrastic poems are inspired by visual art. A painting, a sculpture or any art object could spur the creation of a poem. One of the best-known ekphrastic poems is songwriter Don McClean's "Vincent (Starry, Starry Night)," a song inspired by Vincent van Gogh's painting, "The Starry Night."
When I began writing ekphrastic poetry a new creative world opened up to me. It was incredible to me that I was "allowed" to write poems inspired by works in the beautiful Bellarmine Museum and that people clamored to hear me read them. I've since given readings at many venues, taught ekphrastic poetry classes, and even won an award for my very personal ekphrastic poem, "Good Ol' Boys," inspired by an iconic painting of author Tom Wolfe. The painting told me a story about my father and his generation, and when I wrote it, it was like channeling. The words and emotions just spilled out onto the page. Several of the poems in my collection came to me in this way. My entire ekphrastic collection was on display at the Bellarmine Museum.
Good Ol' Boys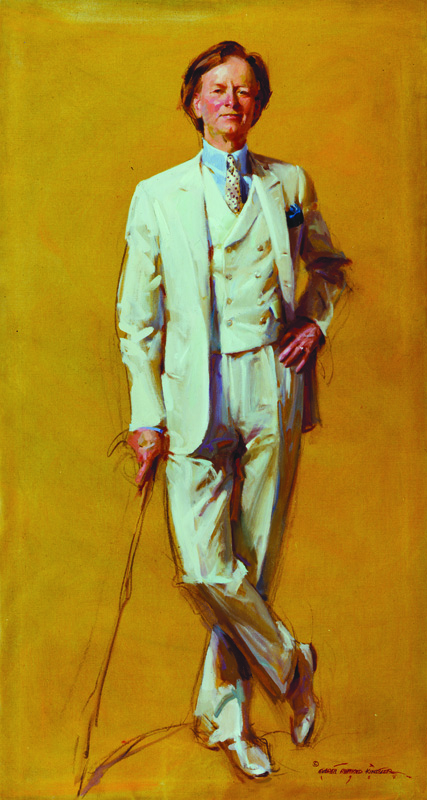 My father lived a second life in the stories of Wolfe, Hemingway and Kerouac – the electric ones, the war ones, the love ones, the drug-and-sex ones, the smart ones, the art ones, the sparse ones, the exclamatory ones, the run-on ones – and he told me so, so, so, so, so, so, so, so, so and so many times, and he mixed them together with his own stream-of-consciousness New Journalism-version of the late '50s, when his life was better than best, all golden and glowing and fruit-ripe and he slept in vineyards in France and learned to love Châteauneuf-du-Pape that he crammed down his throat and mine. I turned away from flak-jacket-and-guns Papa, free-love-and-drugs Jack, and natty, smarty move-to-New-Yorker Tom. Dad wanted to live those lives, not be tied up and down in Lake Forest, on the wrong side of the editorial wall at the Sun Times where poetry wasn't the currency and money was. Dad tried, with summers at Ernie's abandoned Walloon, pitiful Midwest road trips, and old fashioneds at the Algonquin. I couldn't make it through an English degree without reading A Farewell to Arms and I couldn't claim myself as a writer if I didn't know On the Road and The Right Stuff. (If I read with a concrete heart did the words enter?) When my father died, I found a laminated card hidden in his wallet. It said, "Do not stand at my grave and weep," but I wept anyway for all that he had wanted to be and wasn't and for my stubborn slowness in knowing the man he was in full. Then I moved his library into mine. Now his lost dreams live with my inspirations, and Wolfe, Hemingway and Kerouac cohabitate and comingle with Fitzgerald, Nabokov, Roy, Munro, Marquez and Erdrich. And my heart is no longer stone; it's a golden and glowing fruit-ripe ball of love for my father and his heroes. I've read all three of those good ol' boys from cover to cover and their words came all the way in.

Image: © Everett Raymond Kinstler, Portrait of Tom Wolfe, 1987. Oil on canvas
A pinwheel of garnet—beautiful, not precious—commissioned by Charlemagne for Desiderata—lovely, no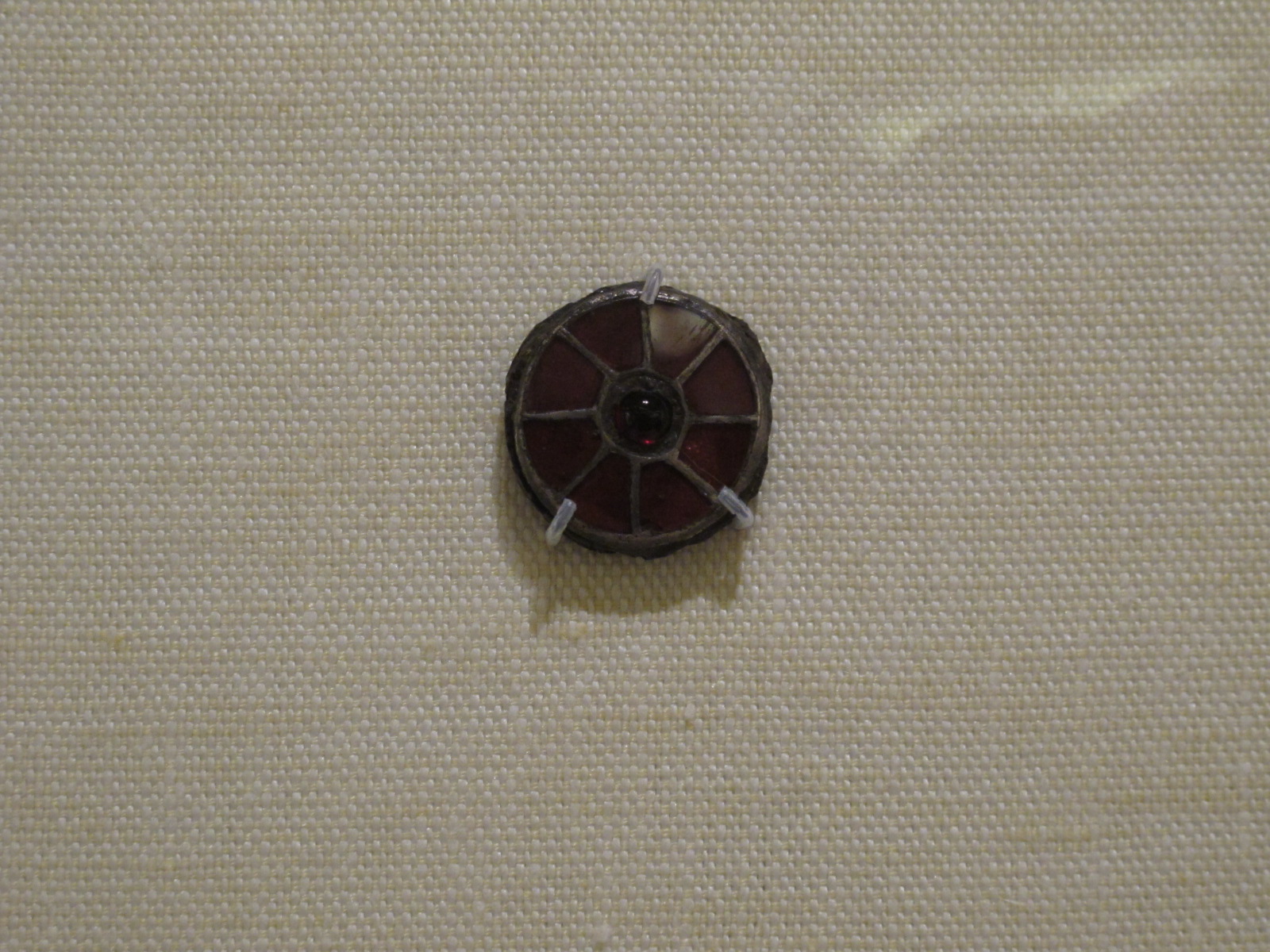 t loved. She affixed it to her silken wrap to obscure the spot where her décolletage could have been seen, had he looked. Did he order his jeweler to make the edges uneven, the triangles dull and flattened, equal to his affection? When he sent Desiderata away to Lombard, disgraced and defeated, did she hurl it, clattering stone on stone? Did the King of the Franks offer the child Hildegard a brooch of bloody rubies and royal blue sapphires? And did he rip it from her bosom and ruin her too?

Image: Cloisonné Disk Brooch, Frankish, 6th century. Silver, garnets with patterned foils Lent by the Metropolitan Museum of Art, Gift of J. Pierpont Morgan, 1917 (17.191.148)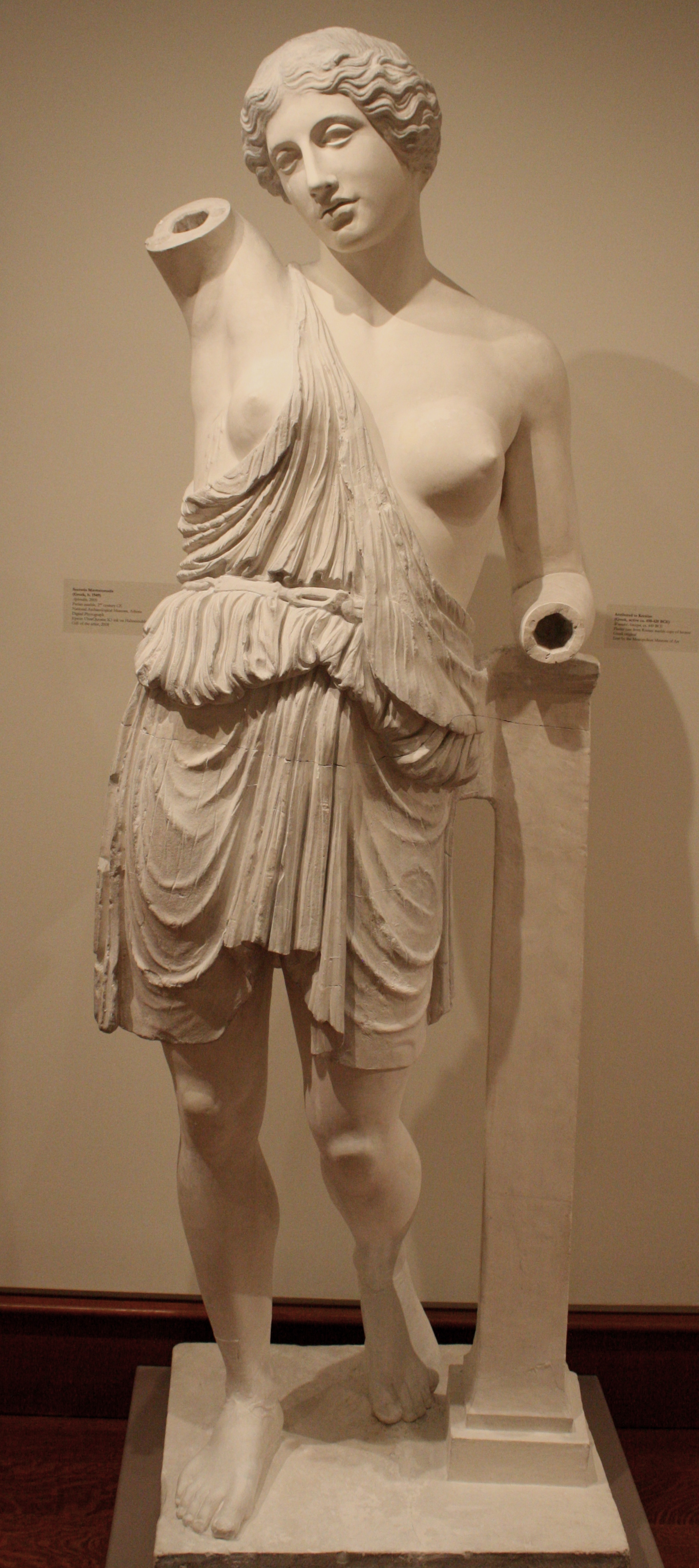 Penthesilea grieves for Ares and Otrera, a stony tear scars her right eye, the only chink in her flawless symmetry and perpetual, beautiful sadness. She's fearsome and battle-ready, a study of physical power and dispassionate restraint. Her lips part in silent lament and she raises her arm to reveal a flesh wound, the cut not deep enough to amputate the memory of her guilt. She's a brazen temptation to the Trojans, her heart unarmored for her deadly tryst with Achilles. Stripped of her weapons, her horse and her honor, she strides toward her suicide, bleeding nine rivers of blood for Hippolyta.

Image: Attributed to Kresilas (Greek, active ca. 450-420 BCE) Wounded Amazon, ca. 440 BCE. Plaster cast from marble Roman copy of original Greek bronze. Lent by the Metropolitan Museum of Art
Your squishy fish mouth gapes and stinks sour. Your cockeyed fangs need sharpening and couldn't pierce the skin of a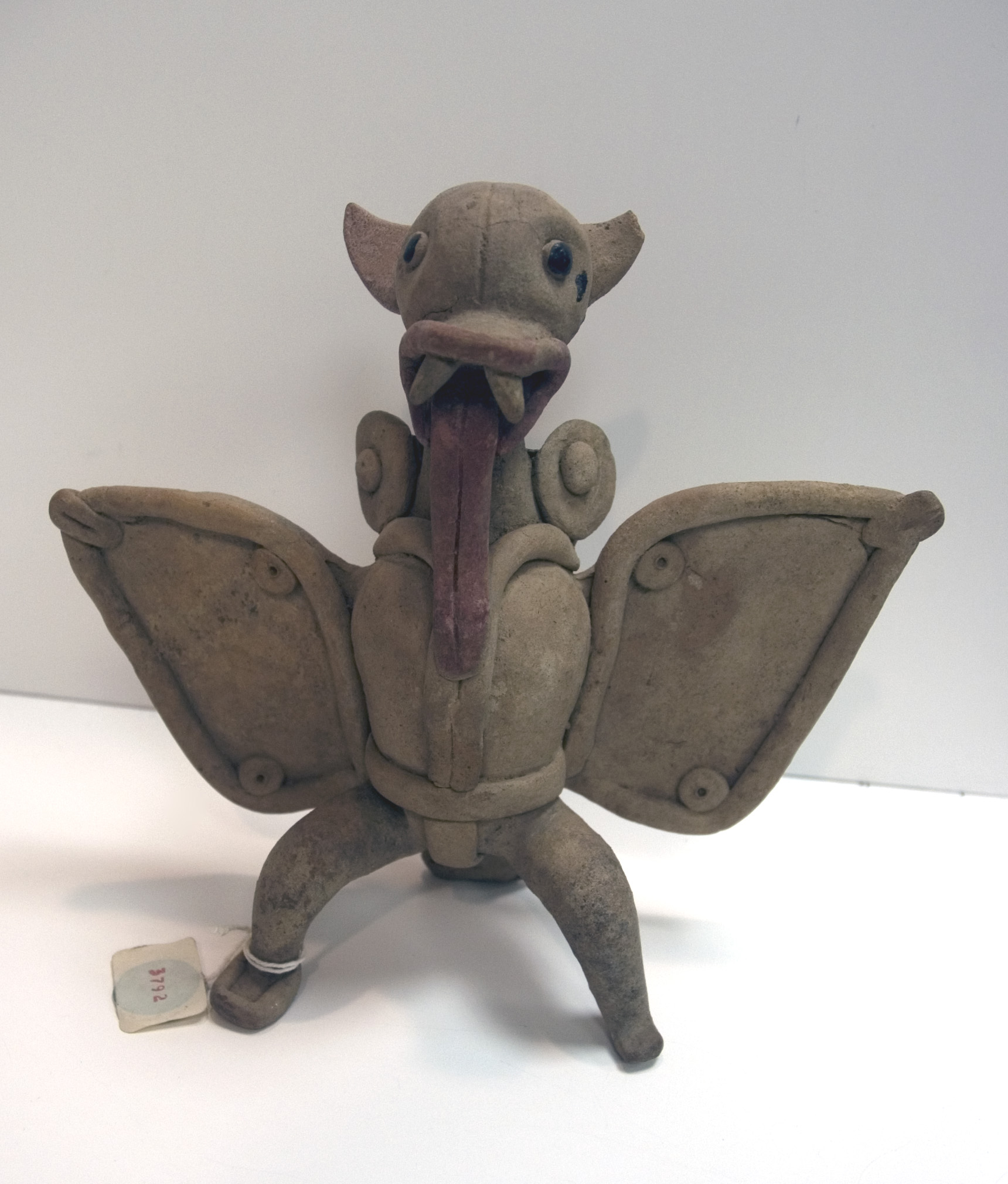 zapote. Your tongue hangs listless, a limp impotent non-phallus, dangling ironically above your terracotta chastity belt. Olmecs and Aztecs spent terrified nights, afraid you'd escape from your cave, drag them to the devil's underworld, imprison them forever in the land of the dead. But you can't possibly hunt with those blind beetle eyes. And if your dense unfeathered wings don't deny you flight, your alien skull and hammerhead tail will nosedive you into the Pico de Orizaba, leaving Veracruz to its peace.

Image: Winged Bat Figure. Mexican (Veracruz), 250-500 Terracotta. Gift of Mr. and Mrs. Jacob Fass, 2002
---
Read my poems, "Not Afraid of You," "Disgrace of Desiderata," and "Penthesilea before Achilles" in Painters & Poets. Also, read "Good Ol' Boys" in A Year in Ink. Read "Dogs of Ecuador" in San Diego Poetry Annual.